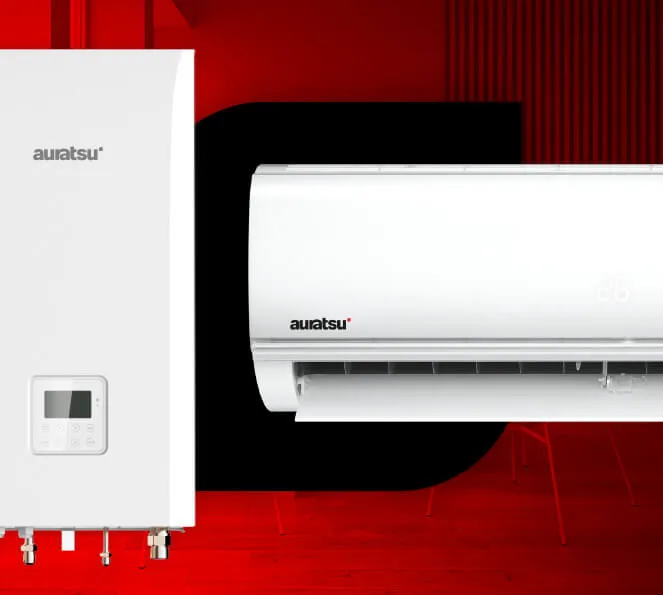 A brand like no other
Auratsu stands not only for the superior quality of the materials, countless functions and innovative solutions but also for a versatile and timeless design which complements any interior.
See more
Why Auratsu?
Explore the features of the devices
R32 REFRIGERANT
Auratsu units exclusively use the innovative R32 refrigerant, which has a much lower impact on the environment (compared to R410a, previously the most frequently used refrigerant).
WIDE RANGE OF OPERATING TEMPERATURES
Auratsu heat pumps operate over a wide range of outdoor temperatures: -25 to 35°C (heating) and -5 to 52°C (cooling).
A+++ RATING
The highest energy efficiency rating guarantees low energy consumption, which translates into low operating costs of the unit.
SMART INVERTER COMPRESSOR
Depending on the frequency modulation of the compressor, the heat pump adapts its performance to the existing conditions, which has a direct impact on the unit's energy efficiency.
MOBILE APPLICATION
Thanks to a convenient mobile app, the unit can be remotely controlled via Wi-Fi.
ENHANCED FUNCTIONALITY
Weather-based control of heating curves, the Eco mode and the function of rapid heating of domestic hot water are just some of the many useful features of the heat pump that ensure its year-round functionality.